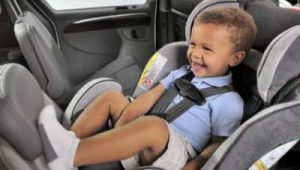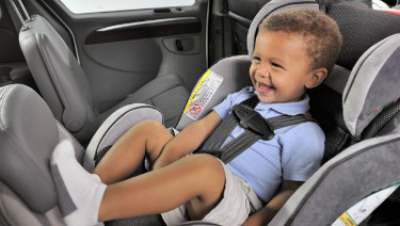 According to Texas State Law, children must be in a car seat until they reach 8 years old or 4'9 and the car seat must be installed according to manufacturer's instructions. While after age 8 a child of any height can wear a car's safety belt in Texas, safety officials recommend parents wait until the child is taller than 4'9" before transitioning out of a booster seat.
Below we will go over both the official Texas child safety seat law as well as the 2016 safety recommendations put out by the Texas Department of Public Safety (DPS). At the end of the article, we'll share a few helpful online resources to keep your kids safe as you're driving through the Lone Star State.
In 2016, the Texas Department of Public Safety (DPS) introduced a Child Passenger Safety National Best Practice Recommendation list with four phases. Texas law doesn't require parents to practice everything on this recommendations list, but authorities urge all parents to take these recommendations seriously to prevent spinal cord injuries and death.


Phase 1: Rear Facing Car Seat
DPS officials recommend rear-facing safety seats in phase one, which lasts approximately from birth till two years old. While you can legally stop using a rear-facing seat at age 1 in Texas, this is extremely dangerous.
Best infant car seat: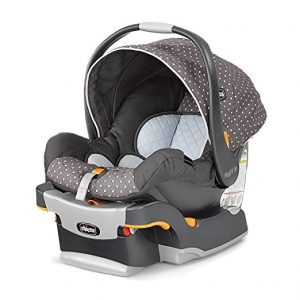 The Chicco Keyfit Infant Car Seat and Base with Car Seat is, according to Consumer Reports, the #1 rated car seat in America for infants. This car seat is amazing for infants but does max out at 30 inches of height. It comes with inserts for newborns.
You can purchase the Chicco Keyfit infant seat on Amazon Prime right now here: http://amzn.to/2hlKihC.
Best rear facing convertible seat: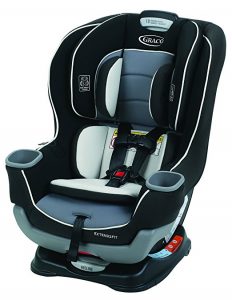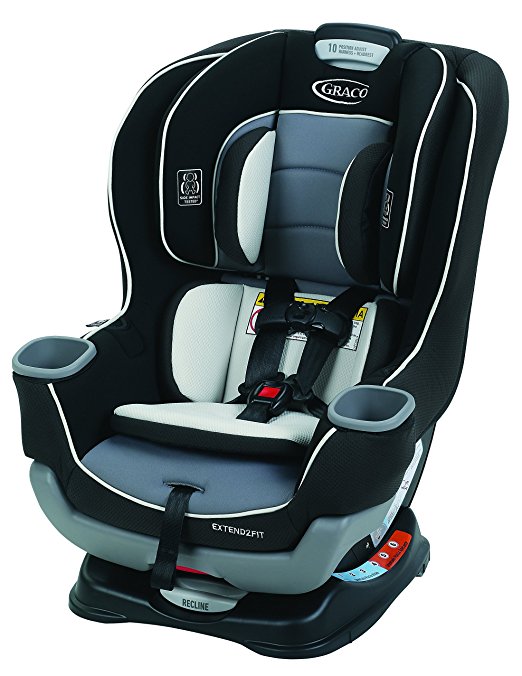 Graco Extend2Fit Convertible Car Seat meets the height/length requirement of 40″ and in fact supports children up to 49″ tall. Buy it on Amazon Prime here: http://amzn.to/2DZl6HM. After 40lbs, the seat supports children in the forward facing position up to 65lbs. This car seat provides your child with the maximum amount of legroom possible.

Ask anyone who owns this car seat if they like it and they will say YES. It's under $170 delivered and grows with your child.
Phase 2: Forward Facing
When a child has exceeded the rear-facing seat manufacturer's recommendations, they can move on to the proper forward-facing seat. This will be a forward-facing seat with a five-point harness. Most forward facing harnesses will properly fit children up to 40 – 65lbs.
Phase 3: Booster Seat
Children from "about" age 4 who have outgrown their forward facing car seat's weight limitations. Children should remain in a booster seat until they're 4'9 or taller. Children in booster seats need to be comfortably restrained by both shoulder and lap belts.
Phase 4: Safety Belt
Children can wear an adult safety belt after 4'9.
A Note About Heatstroke
Unfortunately, a majority of child deaths related to vehicular heatstroke occur in Texas. To address this tragic issue, lawmakers passed HB2574 in 2015. This new law requires all Texan nurses to go over the dangers of leaving children unattended in a vehicle with new parents before discharging them from the hospital. If you want to learn more about vehicular heatstrokes and how you can prevent them, please review this article put together by the nonprofit Safe Kids.
Resources
For more information on child car seat safety, check out this helpful FAQ article put out by Texas's DPS.
Anyone who needs to meet with a child passenger safety technician should check out http://cert.safekids.org/ and search for a certified technician near their hometown.
Finally, you can find the official Texas child safety law on this webpage.