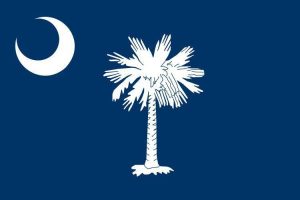 Approved May 19, 2017, there are new child passenger safety laws on the books. Article 47 requires all parents in the Palmetto State to put children eight years and younger in a proper safety restraint for their age and weight. Below, we'll go over all the details you need to know about this new law.
South Carolina Car Seat Laws
Children under two years old have to be restrained in a rear-facing car seat in the rear passenger seat until they go over the height and weight limits listed by the seat's manufacturer.
Children who exceed the limits on their rear-facing car seat must be placed in a forward-facing safety seat with a harness in the rear passenger seat of the car.
Once children turn four and exceed the limits of their forward-facing safety seat, they must transfer to a booster seat placed in the rear car seat.
Note, parents are required to fasten both the shoulder and lap belts when children are in booster seats.
A child can legally use an adult seat belt only when s/he is eight years old, at least 57 inches tall, and can properly fit in an adult's seat belt.
The four main criteria in South Carolina for a properly secured adult seat belt include the following: the lap belt is snug around the child's hips and thighs, the shoulder belt goes across the child's central chest, the child can sit straight against the back seat cushion without slumping over, and the child can bend his/her knees comfortably.
Children with serious medical issues should have a written slip from their pediatrician and use whatever safety seat their doctor recommends.
Any child eight years or older can legally sit in the front passenger seat only if the back passenger seats are all filled with other children under eight years old.
Rear facing is safer
Not all parents like rear facing car seats, and South Carolina is one of the few states to enforce rear facing car seats for such a long time. But the fact remains rear facing car seats are drastically safer than forward facing car seats.
This recent news report on WCNC NBC Charlotte's YouTube page discusses the new South Carolina car seat law.

If you have any questions or concerns, you can call South Carolina's Office of Highway Safety & Justice Programs at (803) 896-9950. Residents can also reach out the South Carolina's Department of Public Safety by mailing a letter to PO Box 1993, Blythewood, SC 29016.