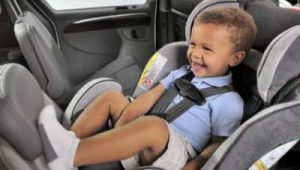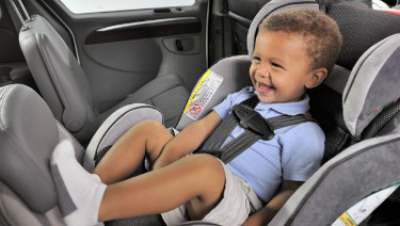 North Carolina Seat Belt Laws are as follows:
Children who are less than age 5 and less than 40 pounds must be restrained in the back seat if the vehicle has a passenger side front airbag and has a rear seat.
Children less than age 8 and less than 80 pounds must be in a car seat or a booster seat. North Carolina Law does not specify which type of seat to use, only that you follow manufacturer's instructions and that the seat meets Federal Safety Standards.
The law does not specify which type of car seat can be used at any age or weight, only that the seat is used properly in accordance with the manufacturer's instructions and meets all Federal Safety Standards in place when the seat was manufactured.
Children age 8 or greater (regardless of weight) or 80 pounds or more (regardless of age) may stop using a booster seat and go to a properly fitted seat belt.
North Carolina's Car Seat Laws May Not Keep Your Children Safe in an Accident
Science and statistics show us that injuries are drastically reduced when children are in rear facing car seats until they are 24 months of age.
Booster Seat Warning:
Booster seats can not be worn with a lap belt only. Booster seats can only be used with lap and shoulder seat belts.
According to BuckleUpNC, a child who weighs at least 40 pounds can legally be restrained using only a properly fitted lap belt if there is no lap and shoulder belt available for use with a booster seat, however this is not considered to be the safest option.
Sources: