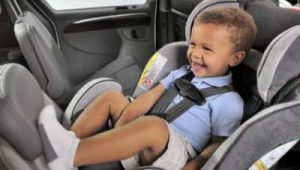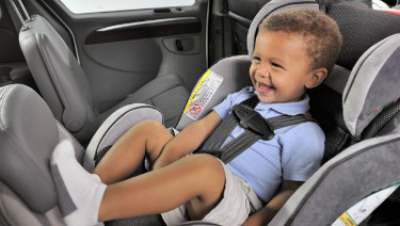 According to Illinois State Law, all children under the age of 8 years old must be in an appropriate safety restraint for their height and weight. Depending on their age, the appropriate car seat may be a rear-facing car seat, a forward-facing car seat or a booster seat.
Illinois's child safety laws aren't the strictest in the nation, but every new Illinois parent should know the ins-and-outs these laws and additional steps they can take to keep their children safe. In this article, we'll go through Illinois's child safety laws and make them as clear as possible. We'll also go over a few safety recommendations you should keep in mind when driving your children around the "Land of Lincoln". At the end of the article, you'll find a few helpful resources you can use to expand your knowledge about Illinois's child safety legislation.
Illinois laws
Infants – 12mos old: Illinois law requires children under 1yrs old and weighing under 20lbs to be in a rear-facing car seat. Fact: Your child is drastically safer in a car seat until age 2. Here are  The Top Rated Rear-Facing Car Seats.
Ages 1-4: Once a child reaches the maximum requirements of manufacturer's rear facing car seat children can go to a forward-facing car seat with a harness.
Ages 4-8: Once a child has outgrown the manufacturer's specifications for a forward facing car seat, they may go to a booster seat. Booster seats must be used with the vehicle's lap and shoulder belt, never just a lap belt.
Ages 8-12: Children are to stay in a booster seat until they're tall enough to properly fit in an adult lap/shoulder belt.
In Illinois, child weighing more than 40 pounds may be transported in the back seat without a booster seat, secured with a lap belt only. THIS IS EXTREMELY DANGEROUS and may cause spinal cord injuries.
Resources
Here is a list of the Safest Rear-Facing Car Seats.
For further safety information, you can check out this YouTube video on child seat safety put out by the Illinois State Police:

If you would like a child safety expert to inspect your safety seat, you can request an inspection by using this State of Illinois Child Safety Seat Inspection Request.
Here is a link to the Illinois Child Passenger Protection Act.
Finally, you should know that Illinois's Secretary of State offers Traffic Safety Programs that residents can take part in. If you're interested in the Traffic Safety Program, please visit this website or call (866) 247-0213.