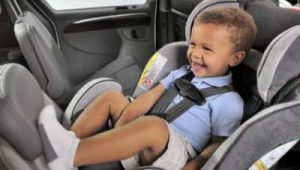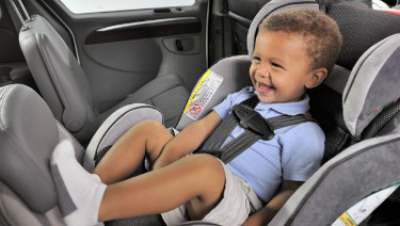 According to Idaho State Law, until children are 8yrs old and at least 4'9, they must be secured in a proper rear-facing car seat, forward-facing car seat or booster seat depending on their age.
Go here for a list of the current top rated Rear-Facing Car Seats.
Every parent in Idaho must read this article. Below, we'll go over everything you need to know about Idaho's latest child seat safety laws and supply you with the online resources you need to keep your child safe. After reading through all this info, you'll feel confident driving around the Gem State with your children.
Idaho car seat laws
Toddlers and babies must remain in a rear facing car seat until they're 2 years old, or until they reach the the highest weight and height limit allowed by the car seat manufacturer.
After the rear facing car seat, children go on to a forward facing car seat. Children should stay in the forward facing seat until they reach the upper height and weight limits of car seat, which is generally 4 years old and 40-65 pounds.
Then, children may use a booster seat. Be sure to NEVER use only a lap belt with a booster seat.
Additional resources