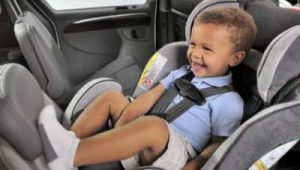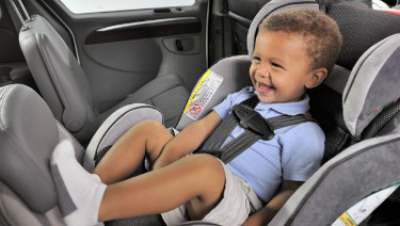 Connecticut lawmakers recently updated their child safety seat laws. Taking effect in October of 2017, these stricter laws make Connecticut the eighth state in the nation to follow the American Academy of Pediatrics' recent suggestions on optimal child seat safety. Every parent in the Nutmeg State should take a quick look through this list.
All children under 8 years old or weighing under 60 pounds must be in one of these approved car seats according to Connecticut State law:
All children below the age of two and/or weighing less than 30 pounds must be placed in a rear-facing safety restraint.
Children between two to four years old and between 30 to 39 pounds can be placed in either a forward-facing or a rear-facing restraint.
Parents can put children between the ages of five to seven and between 40 to 59 pounds in a forward-facing restraint, rear-facing restraint, or a booster seat.
Note that every child in a booster seat must be secured with both the lap and shoulder belts.
Children above the age of eight and weighing more than 60 pounds can use the car's safety belt if it fits comfortably across the child's chest.
Here is a list of the best rear-facing car seats in the USA.
Additional Information
For more detailed information on this new law, you can check out this full report on WTNH News:

Child safety advocates in Connecticut have also created a Safe Kids Connecticut online portal to help parents understand this and many other child safety laws in the Constitution State. For those interested in reading through the full law (officially called Public Act No. 17-230), you can take a look at it on this webpage.